Disana Boiled Wool Skirt - pre-order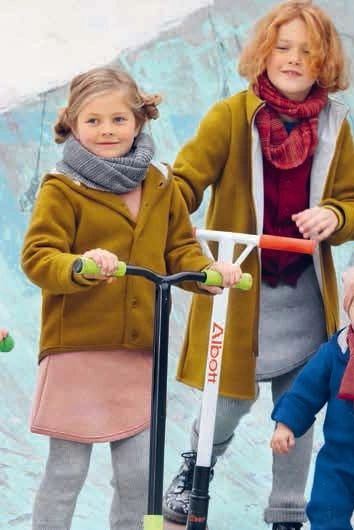 Disana Boiled Wool Skirt - pre-order
Disana Boiled Wool Skirt                                 ~ This Listing is for placing your pre-order for a Fall 2020 delivery ~
You're paying $20 at order placement, and the remaining amount before delivery.
The Disana collection also features a beautiful and functional boiled wool skirt. Thanks to its clever cut, it doesn't scooch up while playing and running, and the extra-high knitted waistband makes sure that everything stays in place. This skirt is also fitted with small pockets with plenty of room for everything your child might need.
The knitted waistband is available in our two-color melange look, which matches the Disana jackets, sweaters and
leggings perfectly.
Made in Germany!
The boiled-wool skirt is available in these sizes: 

98/104 (2-3 years) - $57

110/116 (4-5 years) - $57
122/128 (6-8 years) - $67
134/140 (9-10 years) - $67