Disana Boiled Wool Overalls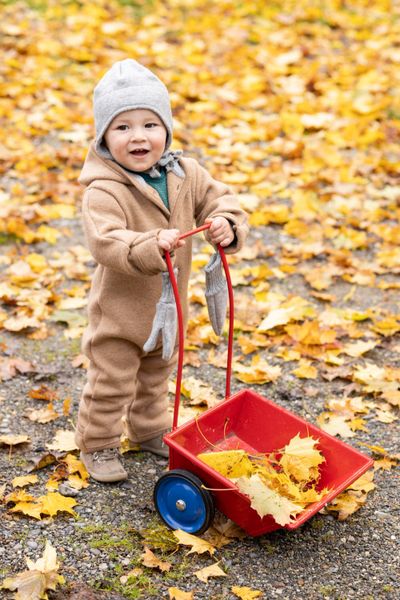 Disana Boiled Wool Overalls
Disana Organic Boiled Wool Overall                         
Wrapped into especially soft wool fabric from head to toe – that's the disana boiled wool overall. Thanks to our organic merino wool's feature to regulate temperature and moisture, this jumpsuit provides not only a cozy warmth but also protects against any types of irritation on sensitive baby skin. The foldable cuffs at arms and legs, the fitting, the big tagua nut buttons – so many details that make our boiled wool overall a special garment. The well thought-out hood shape is not only comfortable to wear, but also ends up fitting perfectly around the face. The hood and neck part have an organic cotton lining to make it especially comfortable to wear.

Made in Germany!
50/56 (0-3 months) 
62/68 (3-6 months) 
74/80 (6-12 months) 
86/92 (12-24 months) 
98/104 (3-4 years) 
Please see pictures for size chart.