Disana Muslin Cloth - Pack of 5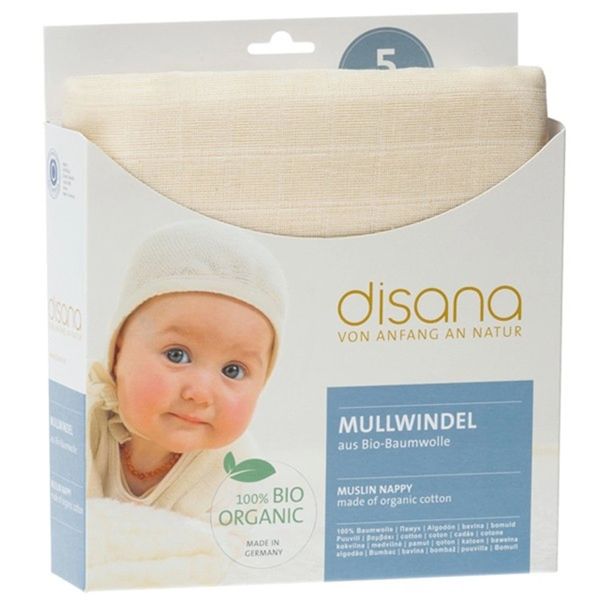 Disana Muslin Cloth - Pack of 5
Disana Organic Cotton Muslin Cloth - Pack of 5
There are countless ways to fold a muslin cloth as a diaper. This 80x80 cm (31.5"x31.5") woven cloth can also be used as an absorbent inlay inside Disana's knitted diaper. It is also very useful as a burp cloth, a bib, or a source of shade. 
We recommend washing before first use. 
100% organic cotton; weight 110g/m2
Raw material: Uganda; spinning: Turkey; manufacturing: Disana, Germany.

Made in Germany!
one size
Care 
wash hot
tumble dry low (cold air)
do NOT bleach