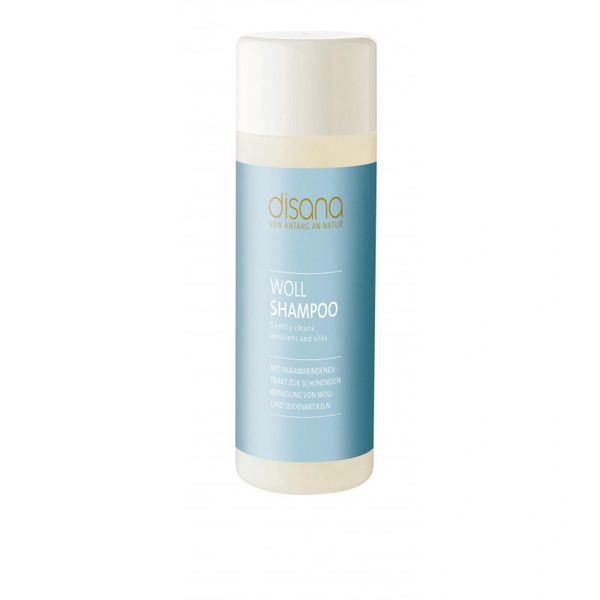 Disana Wool Shampoo
Disana Wool Shampoo

Disana's wool shampoo is specifically formulated for washing natural wool. It gently cleans delicate wool fibers while preventing felting during the wash. Panama bark extract is naturally foaming and has excellent cleansing properties, even in cold water required for hand-washing wool. This wool shampoo is a concentrate and will therefore last for many washes of wool and silk garments. Gentle on your skin and the environment.
Ingredients:
15-30% amphoteric surfactants

panama bark tree exract

tensid of plant origin
citric acid
Made in Germany!

Wool shampoo, 200ml - $12
Here is a great video and info on how to wash wool garments: https://www.youtube.com/watch?v=JrdZY-Cxppg&ab_channel=Gentleman%27sGazette
We hand-wash our wool garments as described here, which works really well.  We have NOT tried machine-washing rolled wool garments, so we can't vouch if that works.